Hi there,
I'm new to SDR and to the LimeSDR Mini as-well, I have an IT background so I thought it wouldn't be to difficult to get going with it. But I'm struggling. I'm searching now for 2 days to find a solution to my problem but I cant find anything reassembling the issue.
The setup and problem
I have the LimesSDR mini (which I updated to the newest firmware) who I use with in windows 10
with the SDR-RADIO.com application. The stick is visible in the software and I can use it as-well. But I only get static and no signals at all, except for one signal in the middle of the screen (no matter what frequency I tune in the one signal stays visible in the middle of the screen)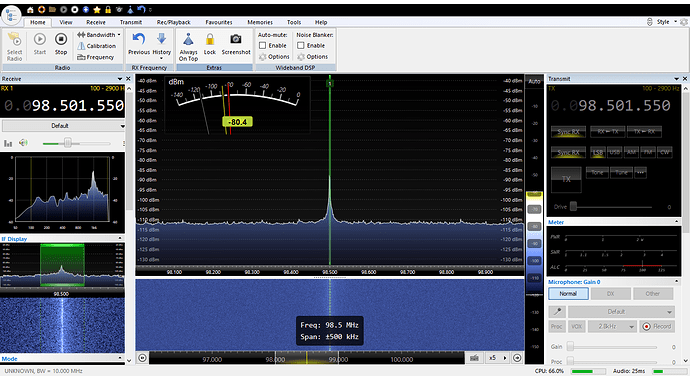 I use 2 tplink antennas from my router, so I think I should at least be able to tune in to an FM radio station. I hope that someone can point me in the right direction. Perhaps someone here had the same issue and solved it. Thank you.