Hello everyone,
I am afraid this is a dumb question but, I am trying to transmit a sound file using GnuRadio and all i can ear (on Rx side of the same limeSDR) is noise. This is my Gnuradio file: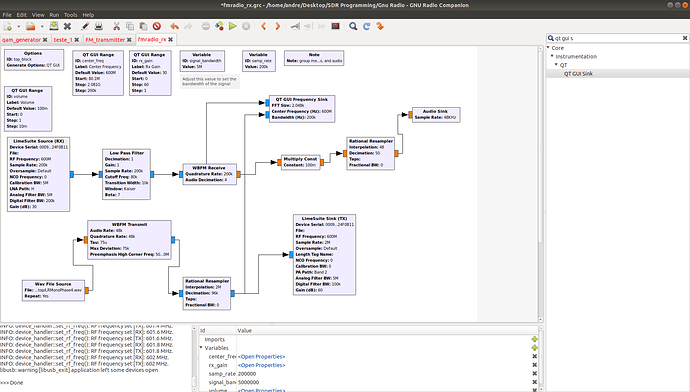 Can someone spot anything wrong with my configurations?
Btw, i have two antennas connected to RX1_H and TX2_1
Thank you in advance.
André Martins.