Hi there,
I'm new to SDR world and started learning with LimeSDR. I'm working on a project to implement LoRa modem with LimeSDR. But instead of pothos I'm using GnuRadio using gr-lora module.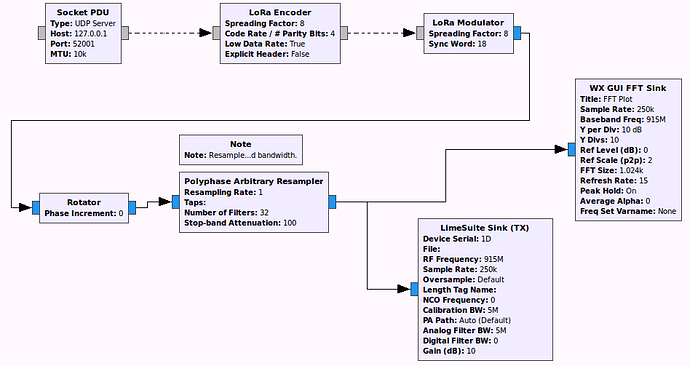 Now, problem is, Lime-TX side is working properly as observed from wx_gui_fft sink.

But my receiver Lime doesn't receive any signal. I tried another grc just to capture the signal using LimeSource > WX_Gui_FFT. Nothing in the FFT.
In original gr-lora projects, he used USRP, I just replaced the usrp block with limeSDR.
Can anyone share some ideas what might be the problem?