Hello , Guys !
I use Lime SDR mini for QAM model experients in my sandbox application.
But I have not understood one thing: can I modulate I and Q independentely ? it seems, but I have some results…
here is a screenshot of my sandbox, Q in transmitter is always zero, but depends upon I fraction.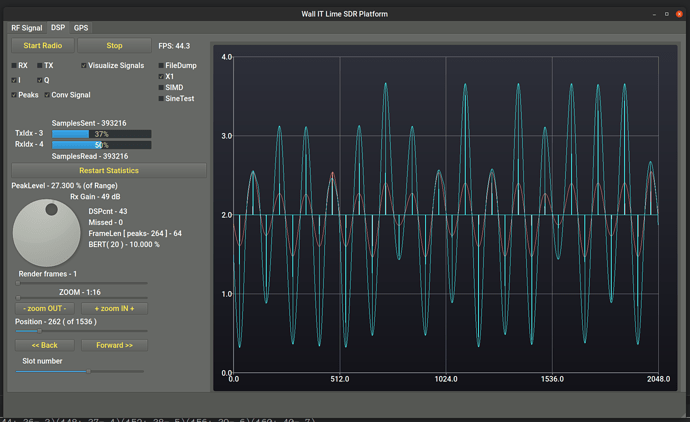 here curves is a signal on RX side
on TX each signal is modulated by sine pattern for band restrictions
blue curve - I
red curve - Q
why Q is induced from I fraction ???
I was beleived I can modulate I and Q independantely as I wish

…