hello everyone,
I've been working on limesdr mini for a project in my college. I'm new to this sdr environment . i could not able to access the board using Limesuite sink/source block,
even if I give the correct device serial in the properties.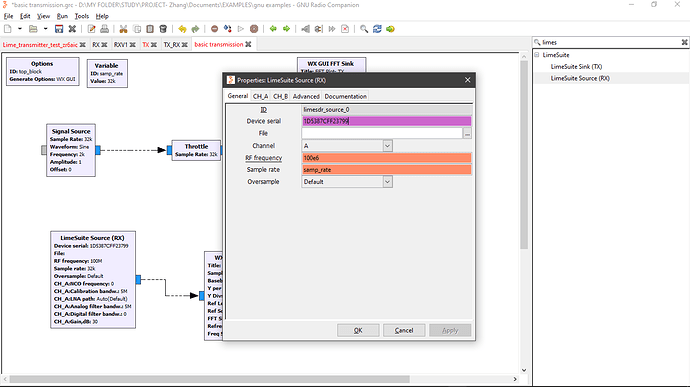 I get the same attribute error every time
.
need some help over this topic.