My LimeSDR Mini has been running fine for a while, hooked up to two LNAs and a filter running a 20 MSPS. When the LNAs are powered on, I typically get a noise floor of approximately 11 dB. Today, however, I noticed the level is around 0 dB: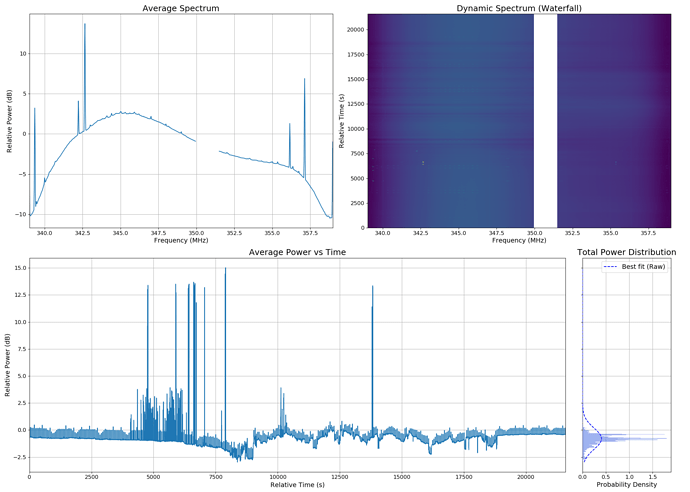 This was the first sign that something wasn't right. As you can see, there are tons of spikes in the power vs time plot.
This is what a good observation would look like 2 days ago: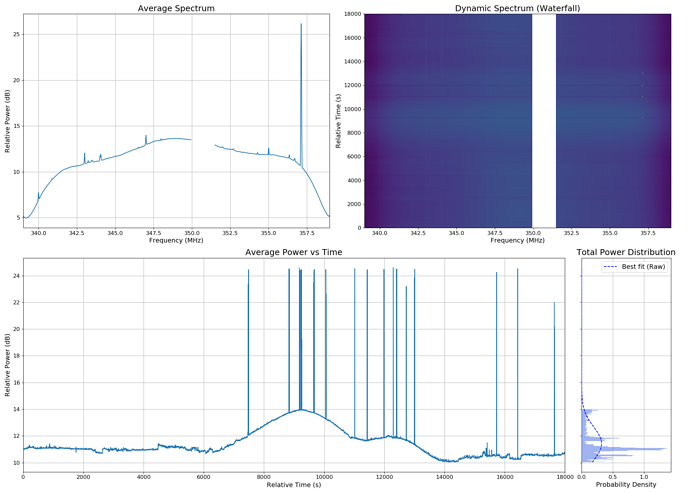 (The Sun drifting through the antenna, with a tiny bit of external RFI which is fine)
---
I then decided to completely unplug the cables from the Lime, and try acquiring some data, in order to see if the spikes that popped up out of the blue were related to the antenna/LNAs, or the SDR itself.
Indeed, this is a 30-sec acquisition with the Lime alone (with nothing connected to the port), and I get some short wideband spurs/artifacts:
Has anyone noticed anything like this before? What could be the cause? It's very odd to see this pop up out of the blue after many successful days of observations.
(My block diagram is ANT → LNA → Filter → LNA → Coax → Lime)