As XTRX is another LMS7002M based SDR, and as it seems we are having low level issues with the device, and the development ceased to exist for a long time now, I decided to open a topic here, maybe @Zack or @andrewback can shed some light on the internals of the TBB (filtering and path selection), as that is where we suspect the issue is.
First of all, the XTRX supported SRS-RAN version can be found here: GitHub - arun1969/srsRAN: Open source SDR 4G/5G software suite from Software Radio Systems (SRS)
Most of the development effort and findings are here: Support of srsLTE · Issue #68 · xtrx-sdr/images · GitHub
The short summary is that at the moment, we are having spectrum flatness issues when 5 and 10MHz LTE signal is generated, and filtering + high noise issues on 15 and 20MHz.
This is a 5MHz LTE DL signal with vector analysis and no equalization: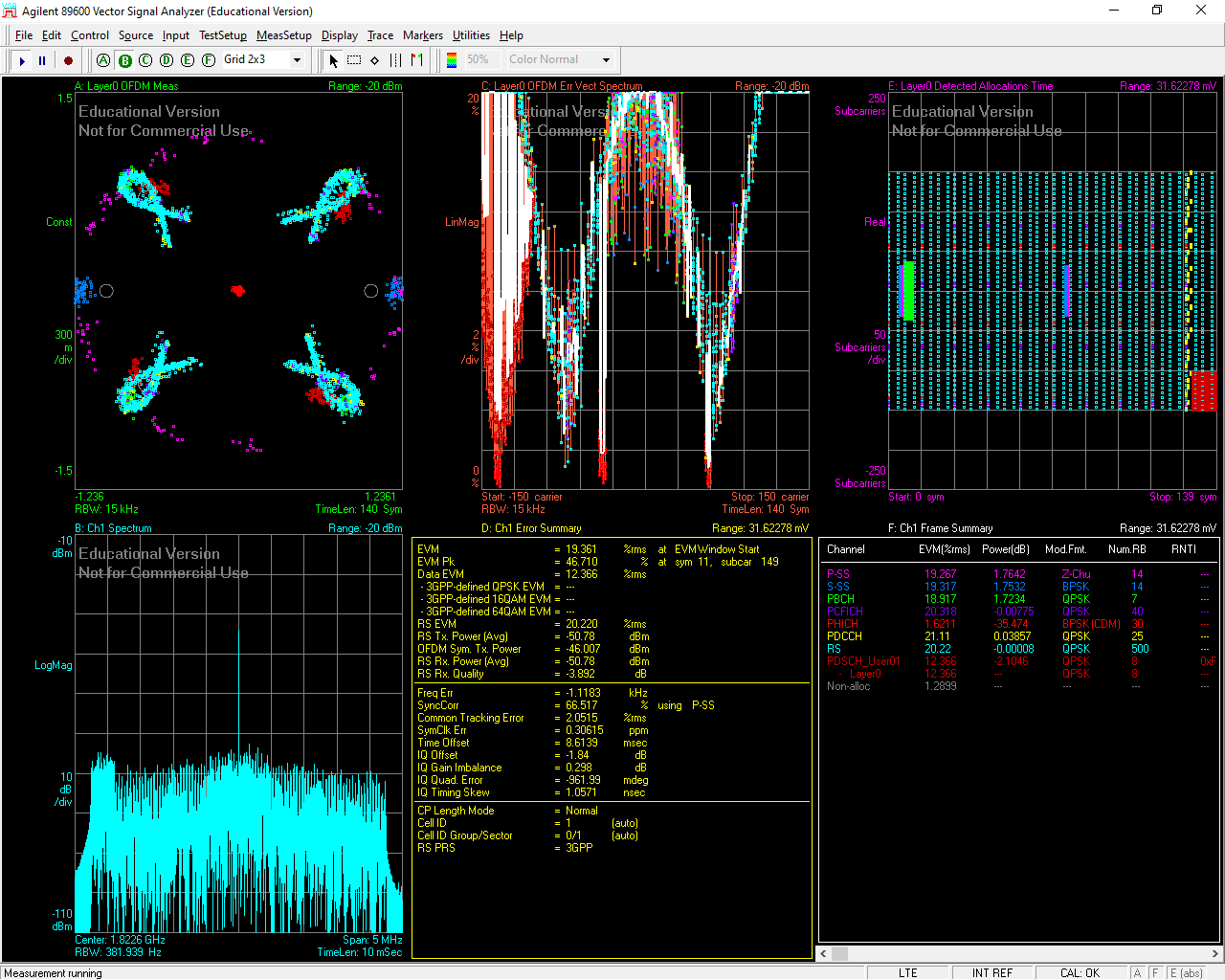 This is a 10MHz LTE DL signal with vector analysis and no equalization: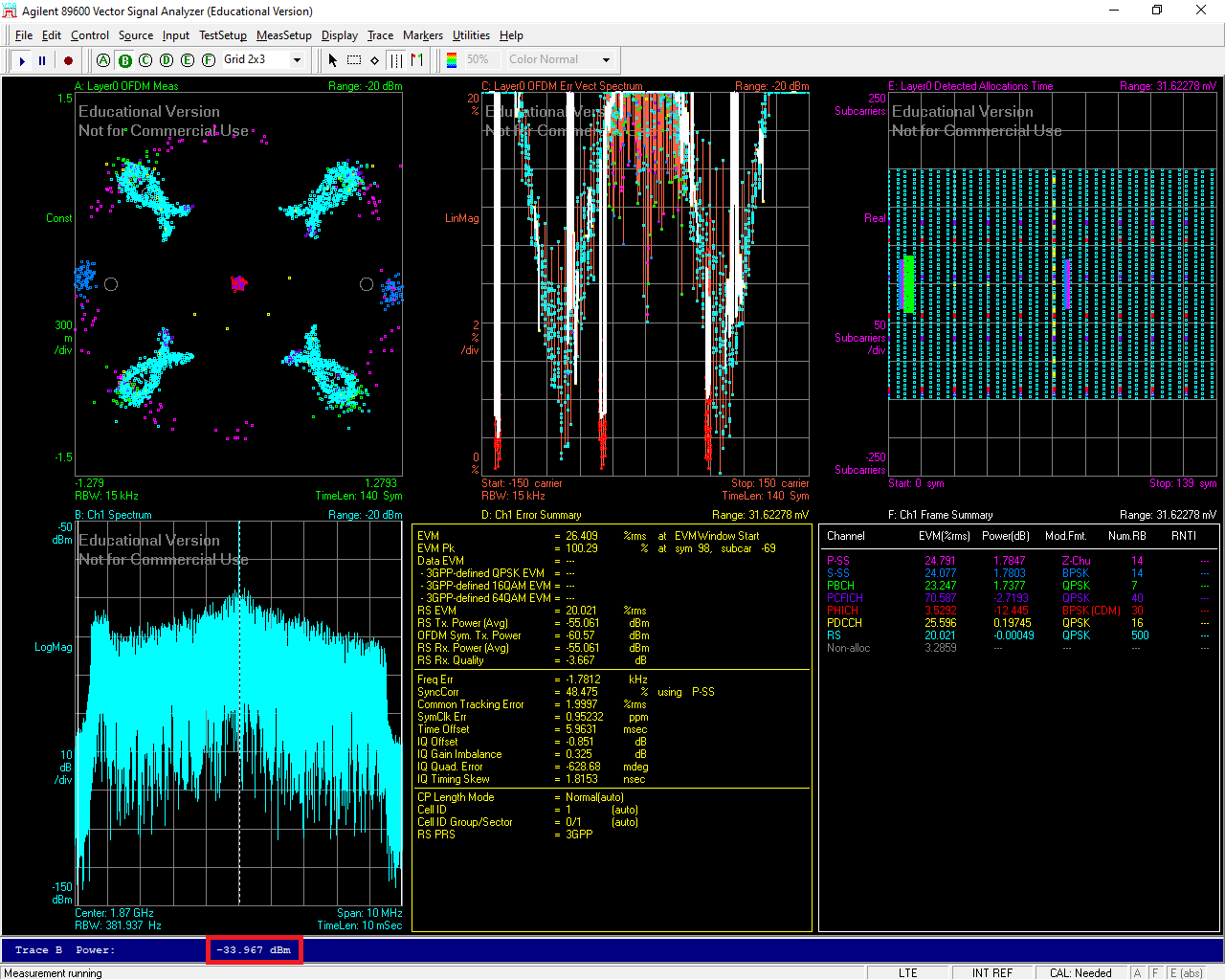 In both cases the spectrum flatness issue is quite visible.
This is the spectrum analysis of the later (10MHz signal):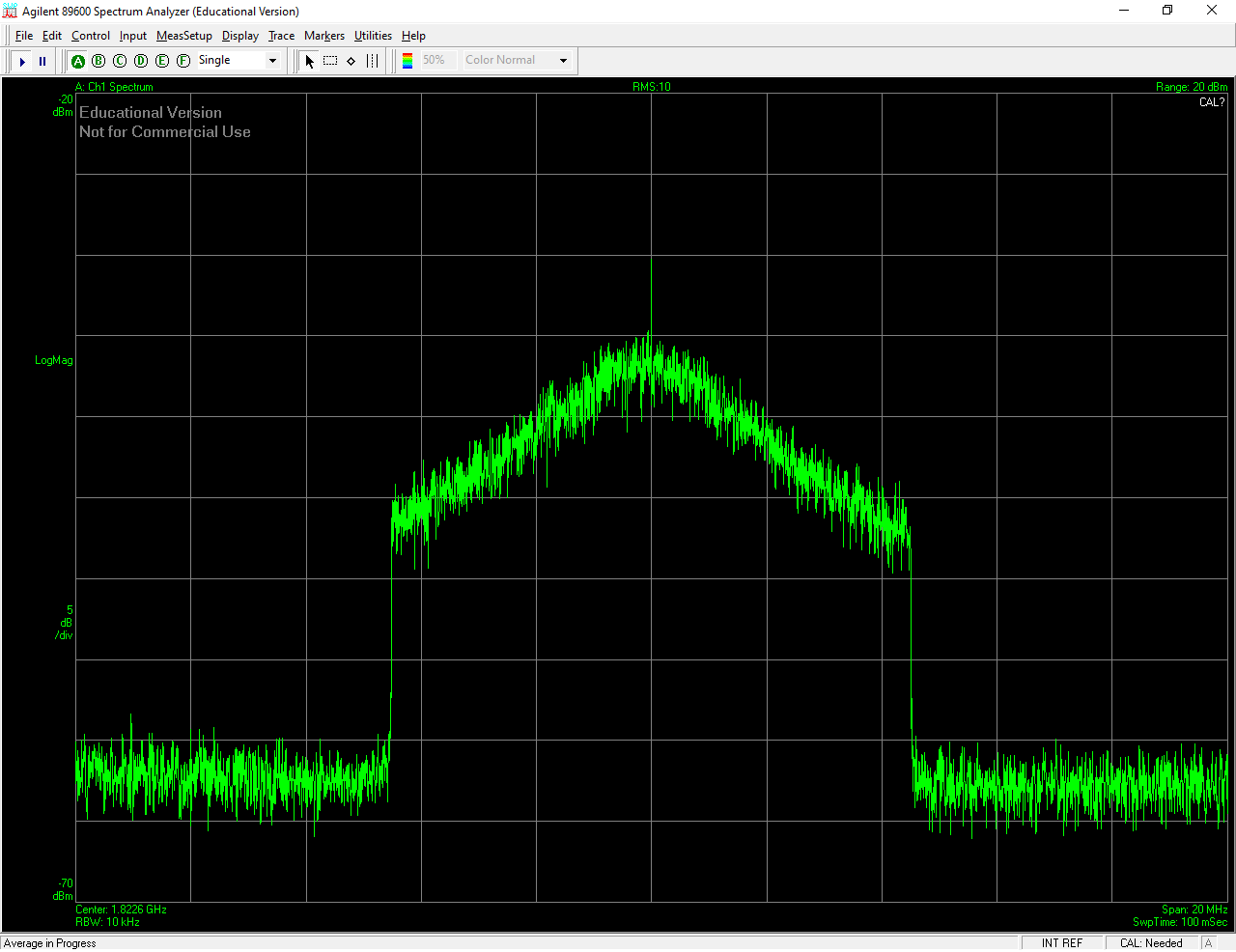 Our prime suspect is somewhere in the TBB, more precisely somewhere in the filter settings, as if we force the signal to high path the spectrum flatness issue is gone, but in this case we see massive noise floor increase (barely 10dB difference between the noise floor and actual signal level).
I know this is not closely on topic here, but as it looks like a low level issue around the LMS7002M, hopefully someone can help us.