Greetings,
Today I finally had some time to play with the LimeSDR board and I am happy to report that I got to a point where I have gqrx working using the SoapySDR backend - YAY!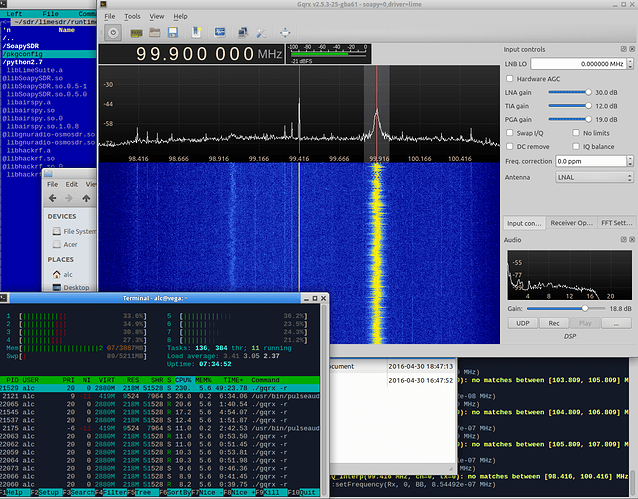 I am running Xubuntu 14.04 where I already have GNU Radio & co installed from our PPA. I then went on and rebuilt SoapySDR, SoapyLMS7 (from lmsuite git), gr-osmodr and gqrx from source and it actually worked

It works quite well considering that we are at this very early stage. I need to get more familiar with the board and also learn how to configure various options through the SoapySDR interface.
Here is a 10 second video clip proving that it's real: https://www.youtube.com/watch?v=GrvKqdhTHZk
Edit: I forgot to mention that I am using a rather old laptop with USB2 ports only.