Hello,
I am working on making a few changes to the LimeSDR-USB gateware from the following repo.
GitHub - myriadrf/LimeSDR-USB_GW: Altera Cyclone IV FPGA project for the USB 3.0 LimeSDR board
I have been able to clone the repo, open the project in quartus 15.1.2 Build 193 02/01/2016 SJ Lite (i.e lms7_trx.qpf), and compile. I have not made any gateware changes yet, so it should be the base fpga code, but seem to be failing timing already. Each model Slow 1200mV 85C, Fast 0C, slow 0C, have issues making timing.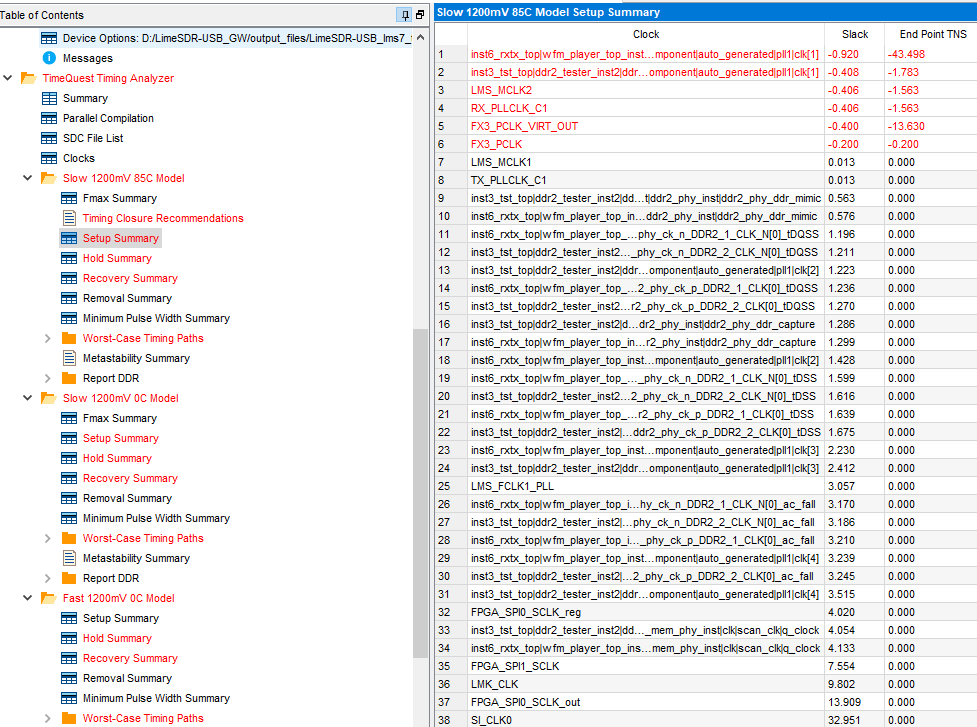 I will say I come from the Xilinx world, so am learning the specifics of Quartus, but I would image that the base example shouldn't fail timing? Is there something I am missing here or that someone would recommend?
Thanks