I'm here at my buddy, N9TGR's, house testing my freshly modded SDR (for HF) and I think I'm missing something. I did the mod on the RX1_W port. The radio is amazing <12MHz, but anything from roughly 12-19MHz is…well…the first pic is of 20 meters, the second is a 7 MHz span.
I'm listening through a 80 foot tower with a 4 el. SteppIR on it.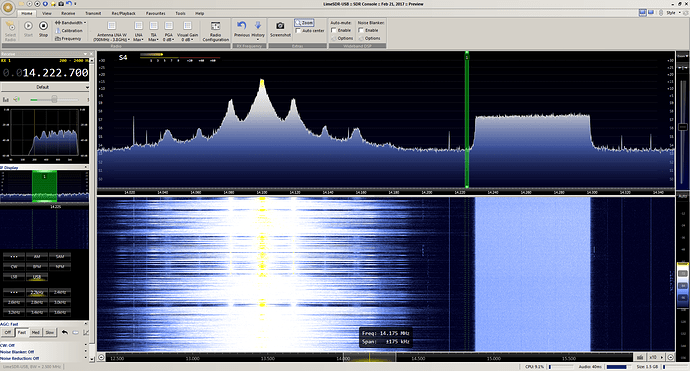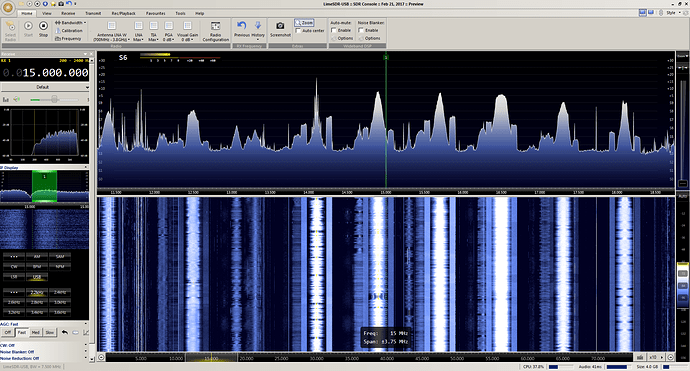 Anyone have any clues/ideas for me?