Hi. I am building a complete HF tranciever rig using a LimeSDR as the core.
And as I've seen and read a lot of posts here regarding this exact sort of project, I'd like to ask for some advice/input/comments.
So far I have only made a rudamentary schematic. Does this look allright? Any advice/input about this would be highly appriciated.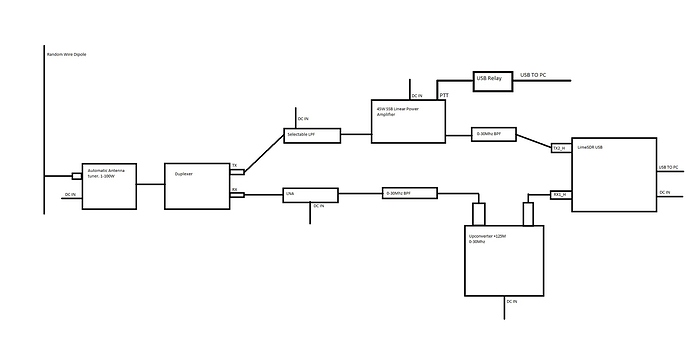 73, technot