Hello,
LimeQuickTest: Pass
LimeSuite Version: 20.07.2
Ubuntu Version: 18.04
LimeSDR Mini: I keep it cool with a big fan. It never goes over 47C.
When I start going lower to the frequencies in SDRAngel, signals that were not there start poping. Is this is a known / expected thing?
Please check the signal at ~ 36,45MHz. I can provide more similar examples. This is also visible in GQRX.
Uppon further inspection it seems that these appearing signals are FM stations that I can also trace between ~ 88-106MHz.
At ~ 30MHz the FM stations fully "take over" the spectrum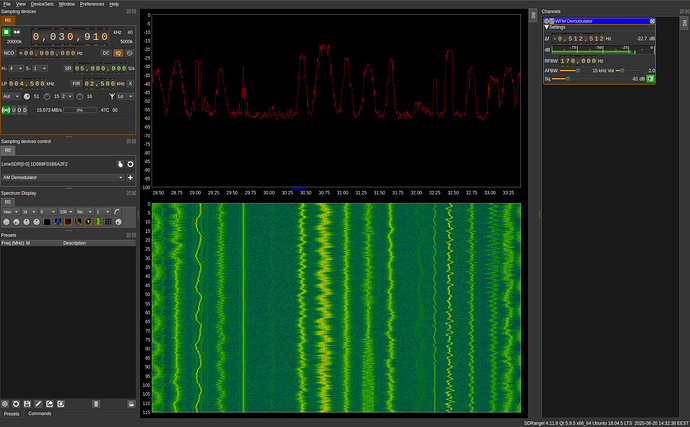 The FM stations do indeed transmit strong signals and a FM band stopper would be recommended, but is it actually expected at this extend?
Thank you