I would like to propose a demo project that using LimeSDR to generate and analyze the WLAN signal.
I have Matlab code that can generate TX IQ waveforms and analyze the RX IQ waveforms (including: Transmit Spectrum MASK test, EVM, Transmit Center Frequency Tolerance, Spectral Flatness, etc. currently my code support 802.11n, HT-MF 20MHz signal).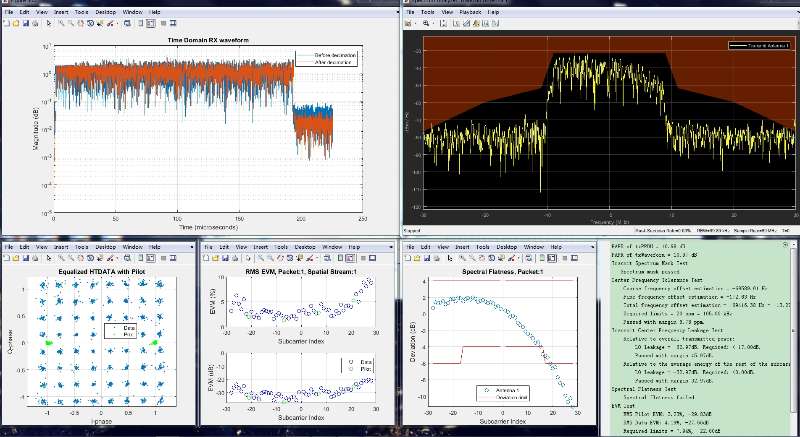 My initial step is to use LimeSDR as TX sink and RX source, and incorporates LimeSDR into my matlab. And if the performance is good, we can use LimeSDR as can WLAN tester instrument.
Any suggestions or advices or foreseeable issues are welcome! Thanks.