I try to transmit a video file to another video file over RF.
We have 2 limeSDR Mini board but I used 1 board both TX and RX ( full duplex operation ) to transfer video. Is it suitable for LimeSDR Mini board ?
The source video file can be run with gstreamer, but received video file can not be run with gstreamer.
It seems data is not transferred correctly.
GNURadio flow graph is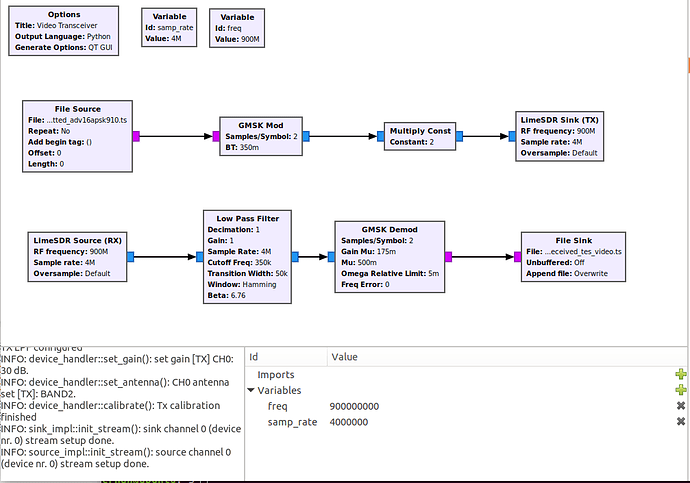 Do I need to modify GNURadio graph or calibration settings of the board?
Please advice.