Hello everyone!
This is my first post on this forum. I wrote a c++ application using SoapySDR API working with LimeSDR. I use both channels 2RX+2TX at 20MSps. I am transmitting chirp signal from TX1 (TX2 sends zeros). Output of TX1 is attenuated and split in two signal (using power splitter) and connected to RX1 and RX2.
When everything is fine result is like the one in this picture: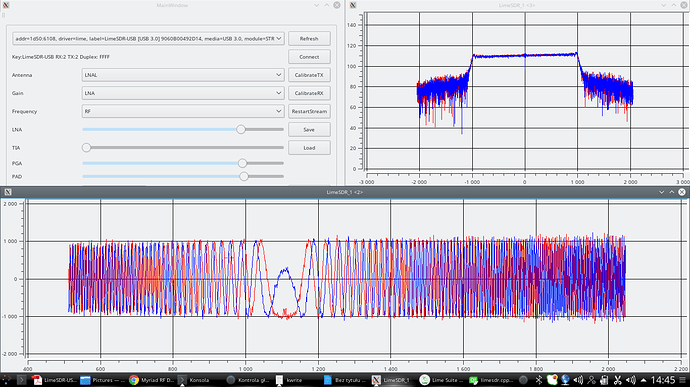 Top right window is spectrum for RX1 and RX2. Bottom is time domain for RX1 (real+ imag)
However sometimes after RX calibrations the result is like this: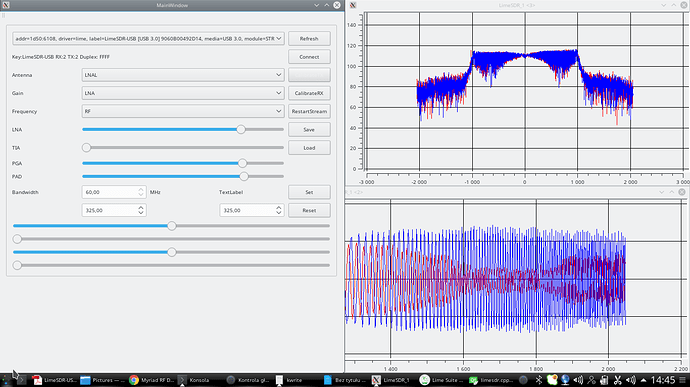 Although RX calibration causes problems, the problem seems to be with TX. When I change TX center frequency it looks like this: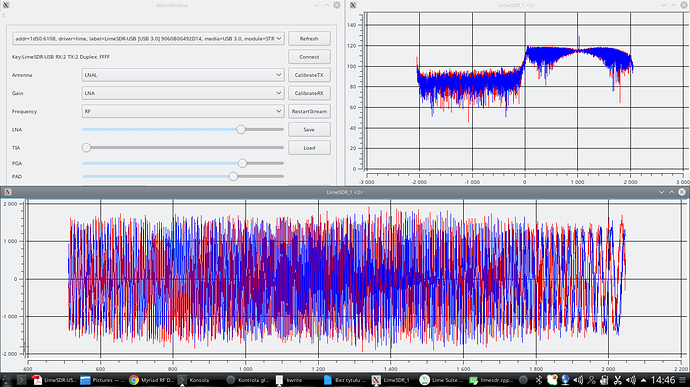 Additionally RX calibration breaks DC calibration for TX and I need to recalibrate TX after RX.
I use BAND1 for TX and LNAL for rx, but the results are repeatable for any configuration.
To perform calibration I deactivate streams and activate them after calibrations are complete.
Anyone else noticed problems with calibrations? What could be the cause? How to overcome this?
Thanks Rafal