Hello all,
Could anyone please help with this?
SDRAngel does not work with the LimeSDR Mini 2.0, although it identifies it, but when you press play, it does not play sound and does not show a waterfall.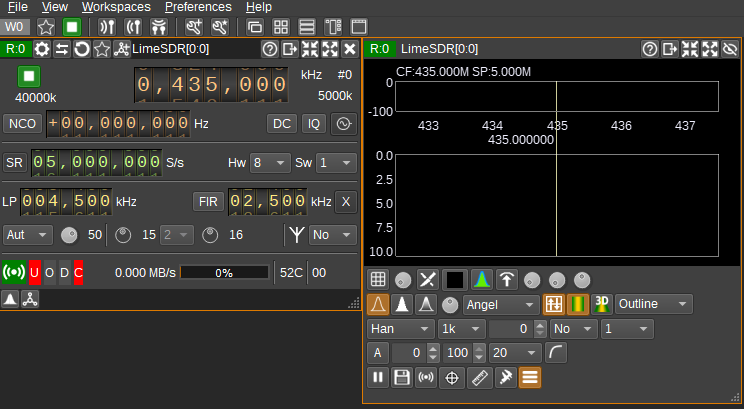 There are also errors:
red if underruns
red if calibration failed
Thank you!