While doing some further testing, I came across the following observation and am curious if this is an expected behaviour and if there is a way to solve the issue.
First, an explanation of my procedure: For three different scenarios (top,middle,bottom rows) and 50 different instances of DUT (horizontal axis), I measured the single-frequency rssi and phase.
I repeated each measurement (red = first run, blue = second run).
This is what I got: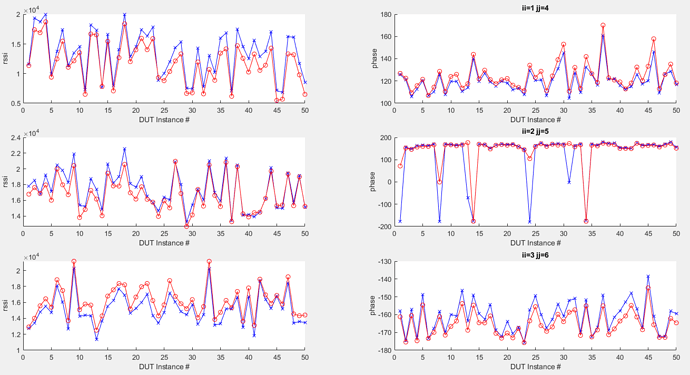 As you can see, top and bottom row match nicely both in terms of rssi and phase. For the middle row, rssi matches nicely, but phase occassionally displays a huge jumps as well as differences between the first and second run. Notice that for the scenario in the middle row, the phase (by chance) fluctuates for different DUT instances around 180° - can the issue be related to this?
I wonder why?