Hello,
Not sure if its just my board, but I am seeing continuous random noise on TX1_1 on power up. The noise peaks to about 2 volts peak to peak and is only a few cycles long, then it goes quite for random period and then repeats.
The board I have is v1.4s and has the following firmware versions. Firmware: 3, Hardware: 4, Protocol: 1, Gateware: 2, Gateware rev: 8
I do not see any noise on the other TX ports.
The noise seams to stop once the driver connects to it.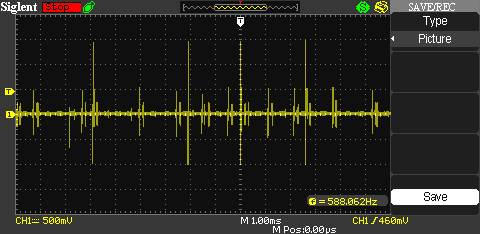 Close up of noise pulse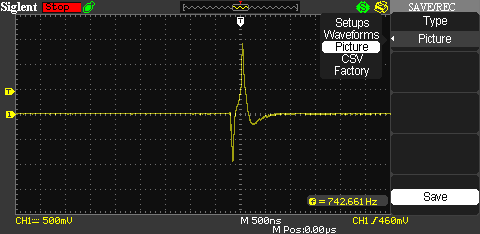 Has any one else seen this noise or is it just my board?