Hey there ,
I am using a custom board based on LMS7002M . I am trying to do a VCO calibration on the device and I am following the Calibration guide . I am having trouble understanding Modify_SPI_Reg_bits function .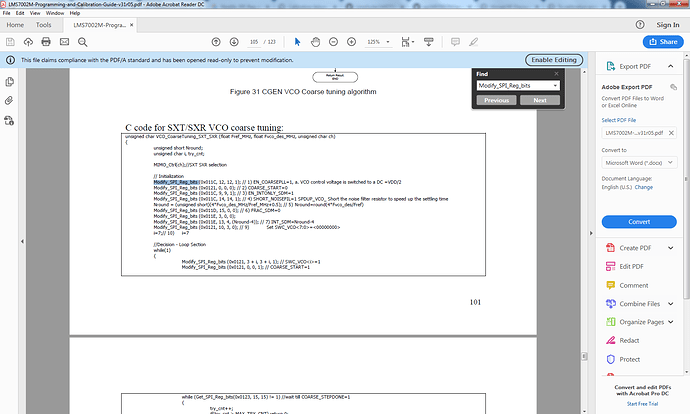 What are the arguments to this function ? For example ,
Modify_SPI_Reg_bits (0x0121, 10, 3, 0);
how would the bits be modified here .