It gets better

I have also received parts of a NOAA-19 pass earlier today at 13:00 UTC. Raw and false color images below.
Workflow:
Record WAV file with gqrx using it's built-in APT FM mode.
Convert the WAV file to 11025 Hz mono using sox.
Process WAV file with wxtoimg.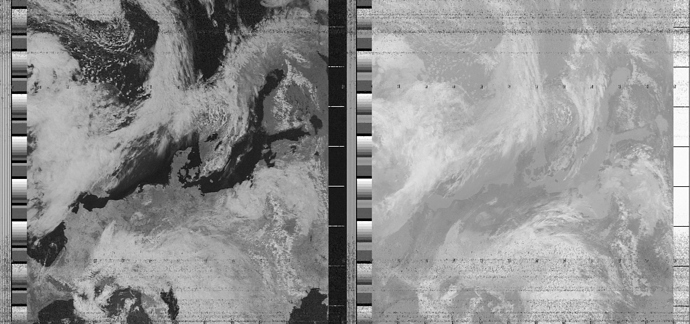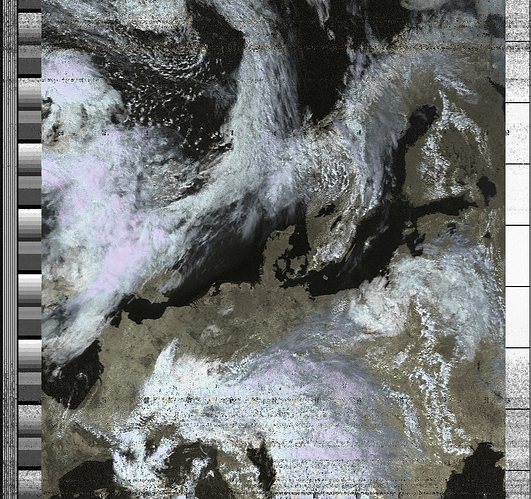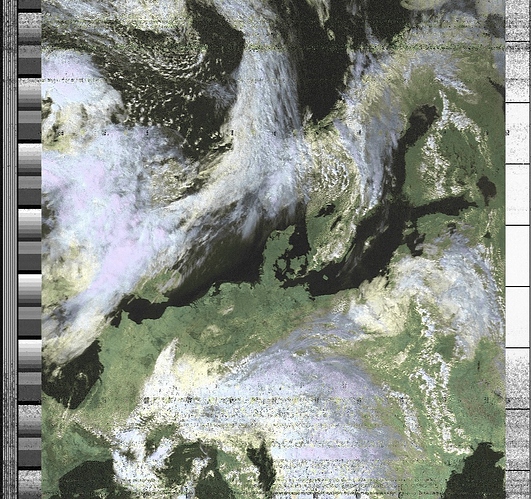 I am used to receiving significantly better APT images, but there was lot of QRM on VHF at this location and also this is a new device for me, so all in all I am very pleased with this first result.