I have set up what I believe to be one of the most basic flowgraphs possible (using gr-limesdr in GNU Radio 3.8 and Ubuntu 18.04), but I am getting some pretty wonky behavior. I have two issues:
The RX and TX signal frequencies do not match. I am sending an 800Hz signal and am receiving a 1600Hz signal! Yet both the LimeSDR Sink and Source are set to the same sample rate. I can "fix" this by upsampling by a factor of two, of course, but I shouldn't have to.
Each time I run the flowgraph, the RX looks (and sounds) different. Sometimes the amplitude is higher/lower/in-between. Sometimes it's a little more distorted than other times. I am loading the same .ini file every time, so I expect the radio to configure itself the same way each time. Interestingly, RX is always consistent within each run, but changes if I stop and start another run.
The .ini file is almost identical to the self_test.ini, but with a little boost of the amps in RX and TX and centered at 900MHz.
Here is my flowgraph and some examples of the RX signal varying across different runs.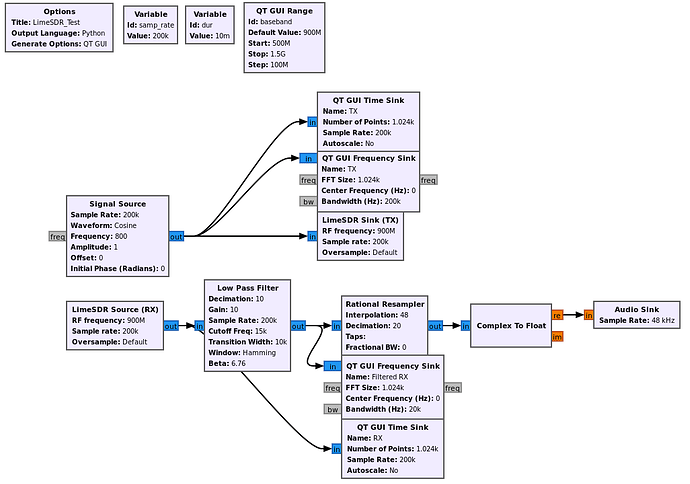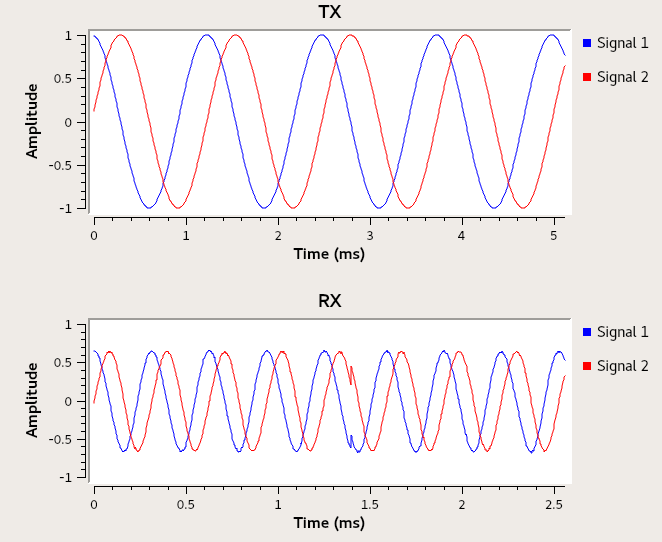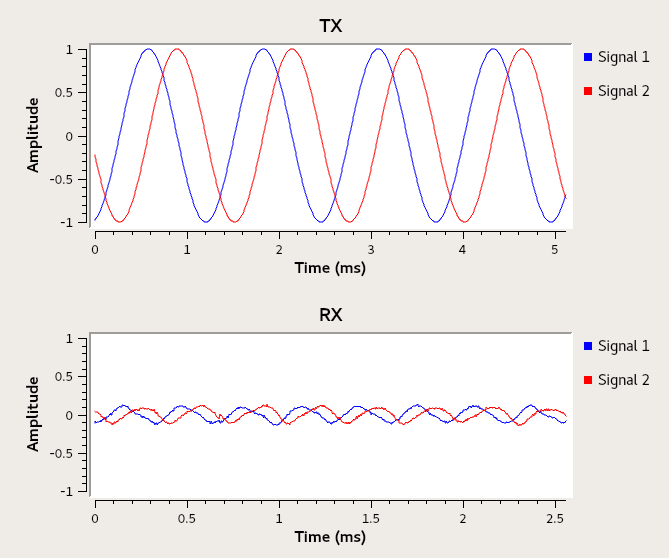 Doesn't it seem like the LimeSDR is not using the sample rate I tell it to (either at TX or RX) and that it's configuring itself slightly differently each run? Anyone have any ideas what could be causing this?