Hi all,
I am trying to perform qpsk transmission using the limesdr-mini, and unfortunately I'm stuck. I based my flowgraph on gr-tutorial and replaced the "channel" with a LimeSDR-mini with the TX connected to the RX via an RF coaxial cable with 60-dB worth of attenuation. I have tried more or less the same flowgraph with both the USRP b200mini and the ADALM-Pluto, and I can get a very nice constellation. My flowgraph is shown below.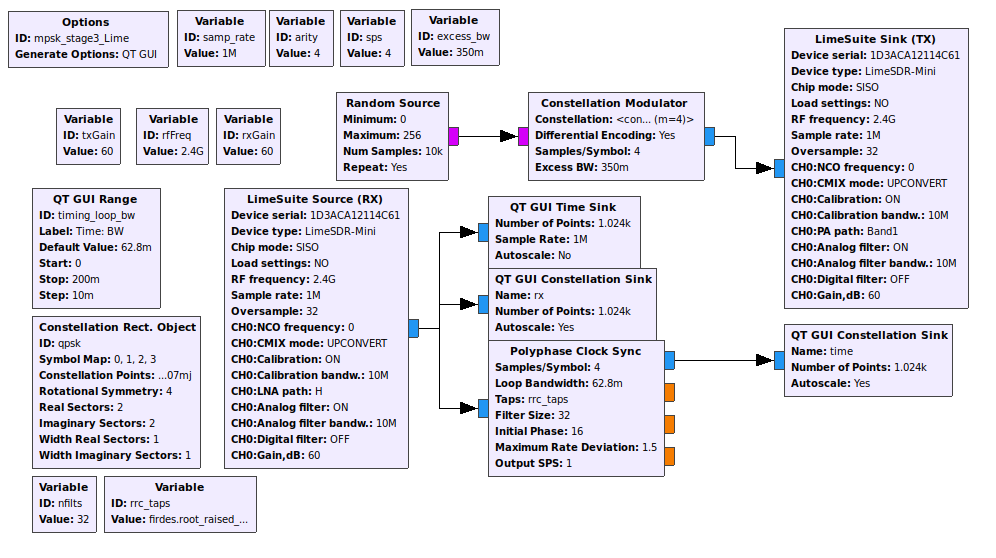 and here is the performance I am getting (top: before Polyphase, bottom: after Polyphase)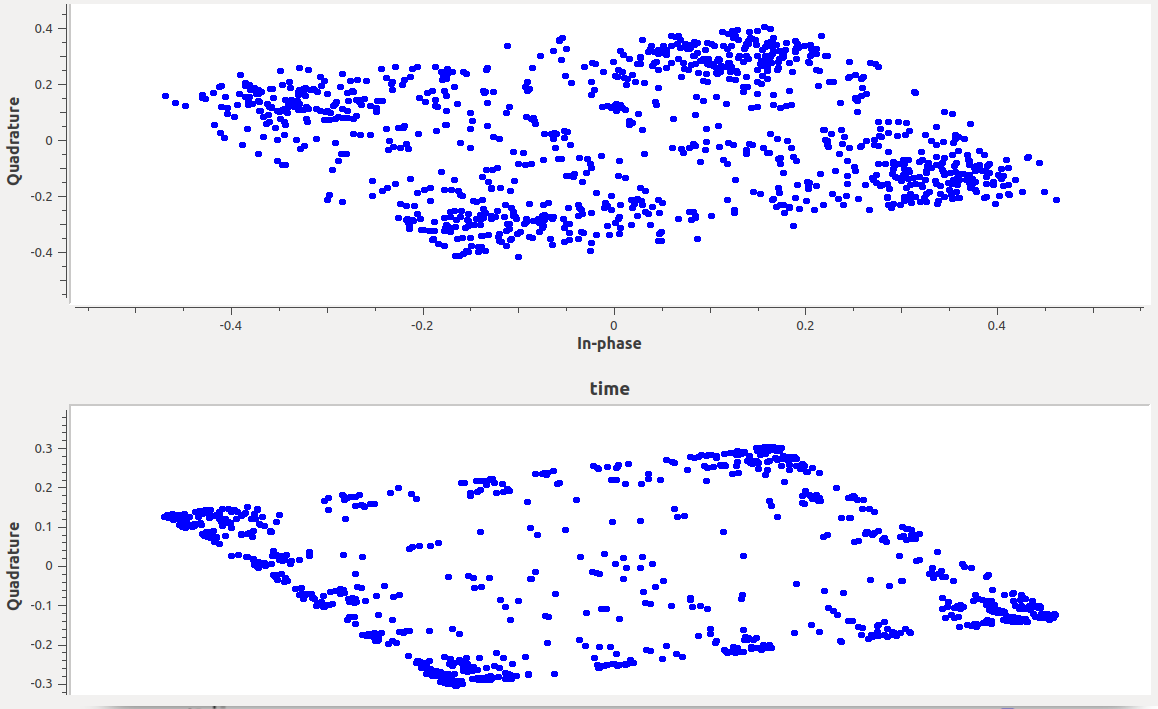 I can get more distinct constellation points if I increase the number of samples per symbol, however the constellation diagram still looks very noisy compared to my other SDRs. In the time domain, I get this plot with samples/symbol equal to 32 (top: output of modulator, bottom: output of Lime Source).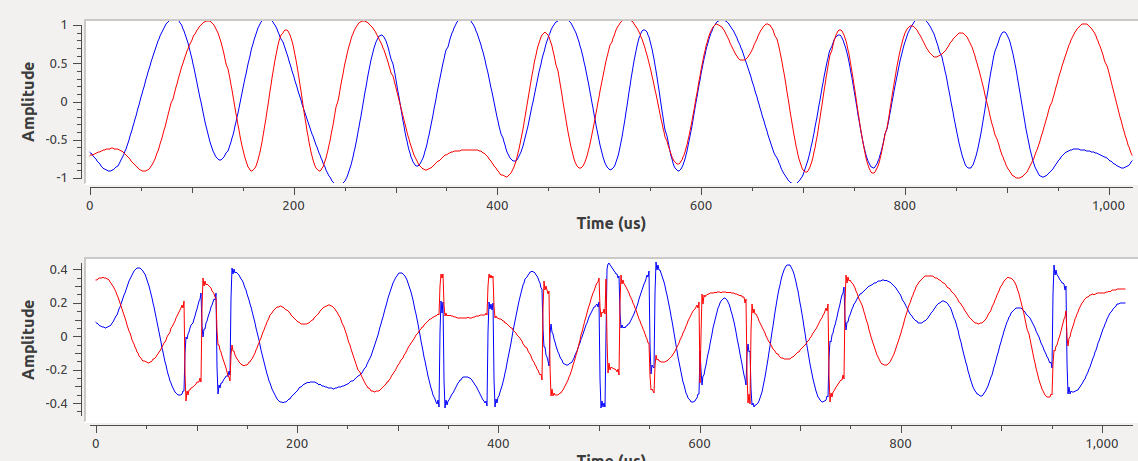 There are obvious glitches in the signal which suggest to me (as a non-expert) that it is probably digital. I would appreciate some suggestions on how to proceed with debugging. I like the form factor and pricing of the limesdr-mini so I would really like to get it working properly.
best regards,
Aaron