I want to provide an external clock for synchronization. From this post about the external clock specifications, @Zach says that the external clock can be 20MHz to 300MHz using the ADF4002 component. I'm trying to supply an input clock frequency of 200MHz to the J19 ref clock in port. In LimeSuite GUI, I configured the ADF4002 by making 'Fref' 200MHz and then click 'Calculate R,N & Upload':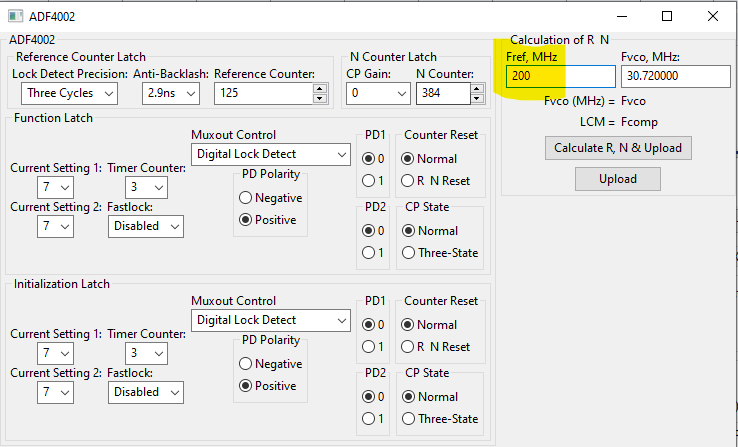 After this, I turned on my clock signal. I also sent the signal to an oscilloscope as well as my LimeSDR. The signal looks clean and at a steady 200MHz:

The peak to peak voltage is also around 100mV so it should not be overloading the Lime.
However, when I look at my LimeSDR, the LED7 is red, meaning that the internal clock is not locked to the external clock. Here is a picture of that:
The top left light here is blinking red and green and the top right light stays red.
Any ideas on where the issue is coming from? Am I not using a steady enough clock source? Right now it is supplied by the TX port of a USRP B200mini.
Thank you.