Hi,
not sure if this is the right place to ask it, but except for the empty gnuradio forum at ruby I found no site.
I just can't understand the Constellation Modulator Object.
Consider the following project: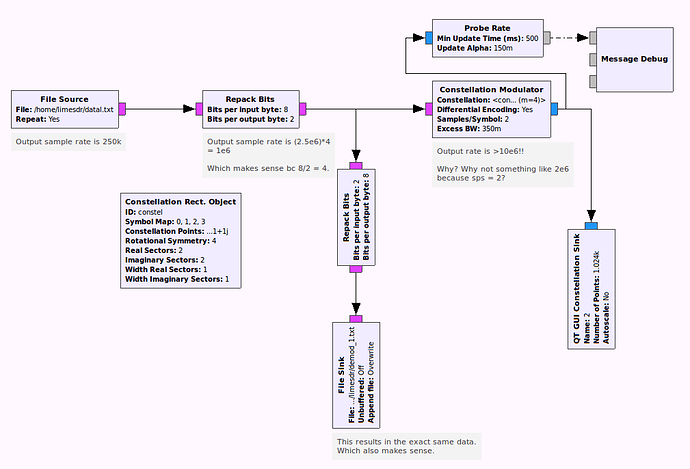 It's very simple: Repack bits from a source in 2 bit pairs because we want to use QAM, see the constellation Rect. Object. The sample rate after the repack block is 1e6. We can directly repack them in a 2:8 ratio again and we get the same data.
Now, the constellation Modulator should take these 2 bit parts and Map them to the 4 symbols defined by the constellation Rect. Object., right? Except, it doesn't, instead it's sampled wrong (see the points between the symbol maps), because I can't set sps to 1 and the sample rate afterwords is WAY to high, like >10e6.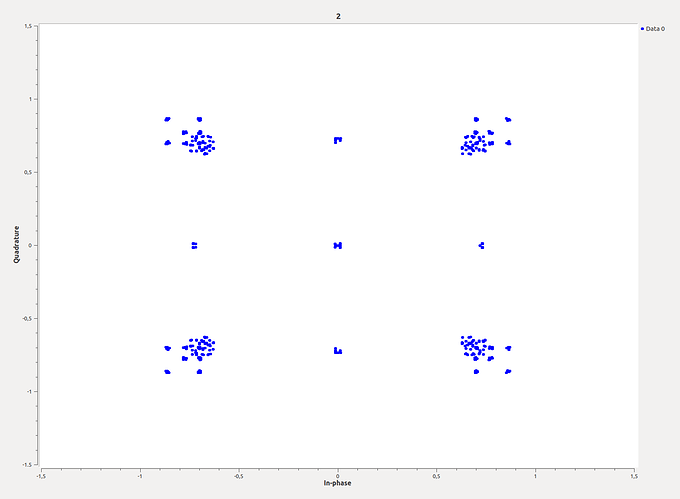 Why is this? Am I missing something?
Also, I went after this tutorial, which I can't test because I never finished the demodulator. But it does the same thing, how is this project not wrong? Why is it seamingly working there?
https://wiki.gnuradio.org/index.php/Guided_Tutorial_PSK_Demodulation#Decoding
Please help, I'm so frustrated by now.
-Martin