'Sweeper' might be to ambitions yet since it's only doing one spot per second - but sharing a work in progress. I want to repeat some work done long ago with the USRP1 and basic tx/rx boards in HF to measure devices like filters and antenna in VHF/UHF.
First tests are encouraging using a 10db attenuator from TX1_1 (BAND1) to RX1_W (LNAW), the 100Mhz scan, at least it's somewhat repeatable: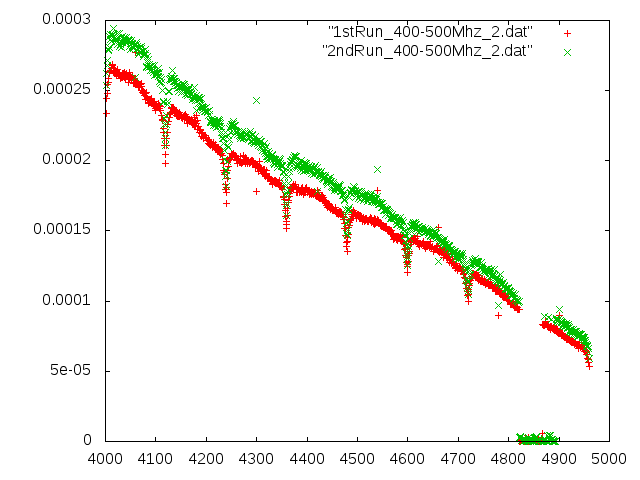 stab at code so far: https://github.com/cswiger/limesdr_sweep
Graph created in gnuradio-companion, instantiated and controlled from a short script.