Seeking advice … running LimeSDR USB in 61.44 MHz sampling rate for 1 channel through a GnuRADIO flowgraph.
Basis of signal processing is a 30720 point FFT followed by decimation on frequency channels by 48 producing 2000 fps output of 640 frequency channels and dumped to file.
My machine is an i7 4770 3.2 GHz.
In the attached file, we can very clearly see pulsar detection at various phases of pulse … it runs for up to 10 minutes coherently then we get some random phase excursions which will be due to dropped packets. The horizontal lines at approx 8 mins and 14 mins and then beyond 20 mins are undoubtedly phone calls.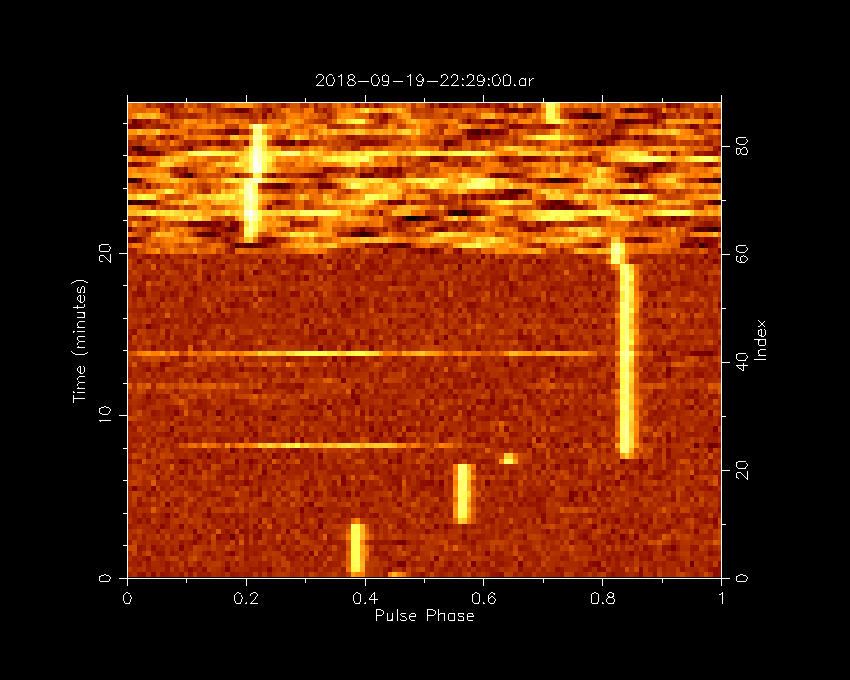 Any tips on what to do to achieve a continous time stream ?