Hi,
I am a new limesdr mini user, and I am trying it out by observing some LoRa signals. When using Gnuradio, I can see the packets in the Qt waterfall diagram (I have my device transmitting at 5 sec intervals and the blips show up every 5 seconds).
However, when using qspectrumanalyzer, I can't see the signal appear at all. I'm not really sure why this is, could someone please help me understand why?
I can't use GQRX because it doesn't seem to work so far.
I'm using Ubuntu 18.04, with the various tools installed to their latest versions today.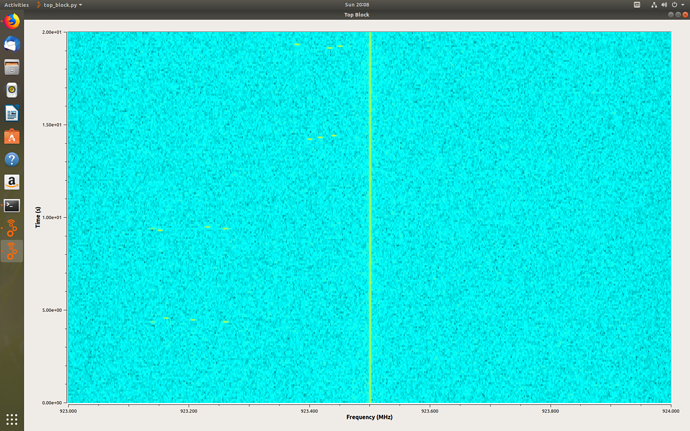 Thanks,
Jeremy