Hi
I am trying to create a RF signal hopping two frequency in time domain. But when I concatenated the two frequency IQ data, I got a lot of harmonic frequency which I don't want. I think the issue came from the discontinuity between the two frequency IQ data. I don't know how to improve that. and How can I reduce the harmonic?
Here is my limeSDR setting:
LO = 1GHz,
IQ rate = 20MS/s
SDRAM IQ data: 100KHz IQ data + 200KHz IQ data
No filter, No windows, Just concatenated the raw IQ data together, as don't know what filter or windows needed.
The picture below is the signal I want:


apply only f1 or f2 IQ data is good.
f1: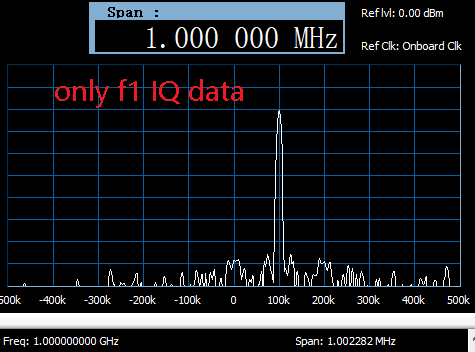 f2: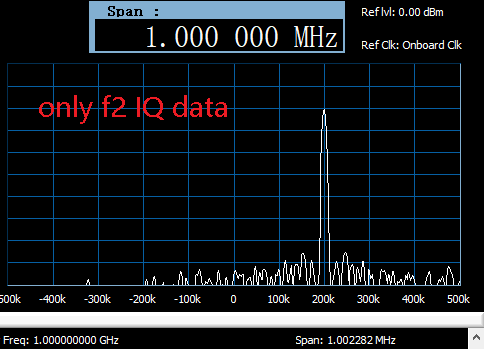 f1+f2: