Hi all.
i believe i did the Scalar Network Analyzer with my limesdr-mini last year.
i have since purchased an RF Bridge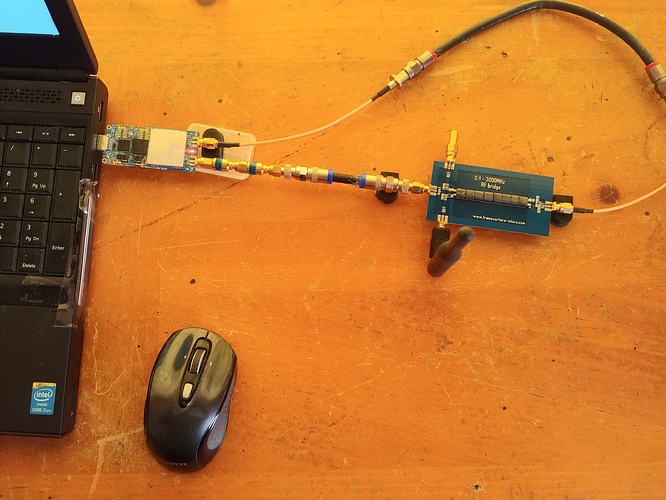 i would like to try the tracking generator that the vna script provides.
does everything look like it is connected correctly?
i have a 15db + 6db attenuators to make a total of 21db attenuation.
on the OSL test (Open/Short/Load) i can do the open and the 50ohm terminator load.
with the "Short" do i just short that connection?
just ordered a 10db attenuator and a couple more cables i needed.
what can i do to "short" the sma connector on the rf bridge DUT?
all i have are 50ohm terminator caps sma.