Hi. I am trying to evaluate the LimeSDR as a signal generator.
I used the LimeSuiteGUI and used the TSG module to generate a simple CW (sine wave) at the TX1_1 port. I connected a scope to this output port to see the output waveform.
I notice that for low frequencies (35MHz -100MHz) the LimeSDR generates a very distorted signal (images attached). As frequency increases the distortion decreases (or maybe because BW limitation of the scope I am not beening able to to see the distortion at higher frequencies )
Is there any known reason that could cause this distortion?
Is it possible to improve the signal by adjusting any parameters on the LimeSDR?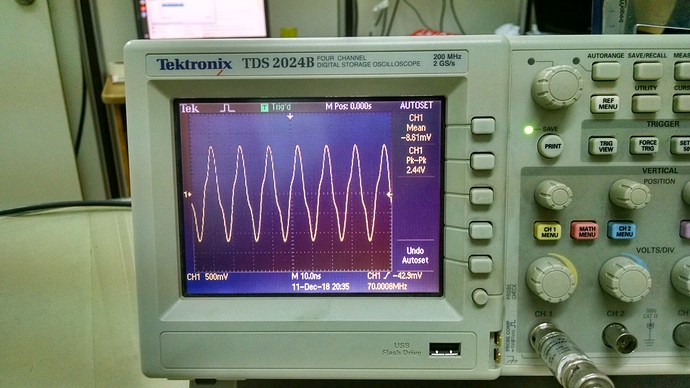 Thanks
Mauro